Training
The Upper Hutt Community Rescue (UHCR) team meets weekly on Monday nights from 7:15pm at the PARK STREET DEPOT, PARK STREET, UPPER HUTT.
We train for at least two hours, enhancing skills in first aid, general rescue, technical rope work, casualty handling, radio communications and community relations.
To maintain and enhance our standing within the emergency management industry, UHCR has a structured training programme in place whereby team members receive NZQA unit standards for successful completion of courses.
Expectations
As with any organisation, to ensure the best from our members and that our members can benefit from the organisation, we require a certain level of participation.
Public safety is paramount and our training is based around maintaining our skills to ensure we provide an effective and efficient service to those that need us. The minimum training requirement for members wishing to be considered frontline responders is:
60% attendance in any 3-month period
70% attendance in a 12-month period.
A record of attendance is maintained alongside a record of the training activities undertaken, including external training. We understand that as volunteers you are giving your time and we will and do accommodate members' personal lives. This ensures that both the individual and the team are covered for deployment consideration and any subsequent follow up that may occur.
CONTACT US if you are interested in coming along to a training night to see what we're all about.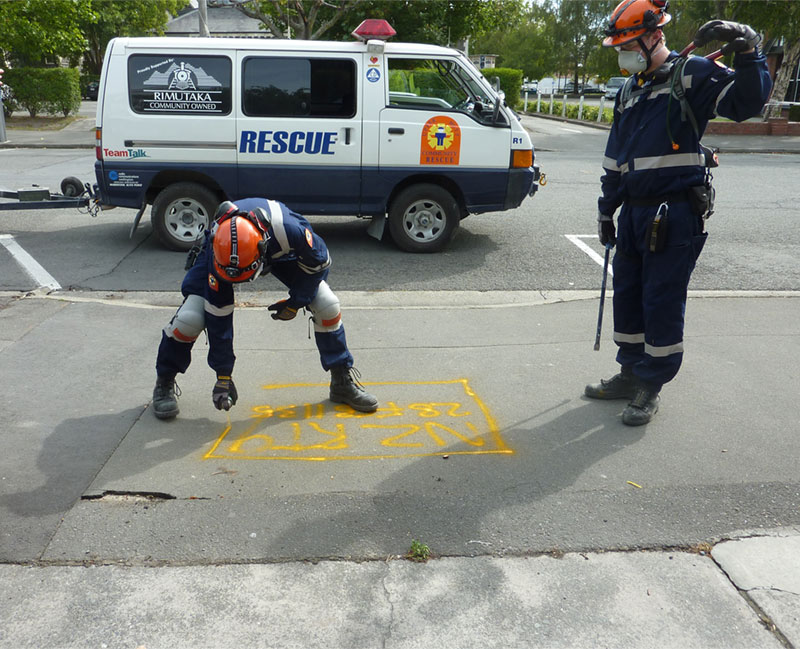 General rescue training
This training is designed to give rescuers the skills required to assist in rescue operations as a member of a rescue team. Depending on the type of rescue, which may be an accident or a natural disaster, you are taught how to prepare and respond, participate in the assessment of the scene, maintain personal safety, perform casualty assessment and movement, undertake building reconnaissance, and operate equipment. You also learn how to identify hazards and control risks while performing a rescue.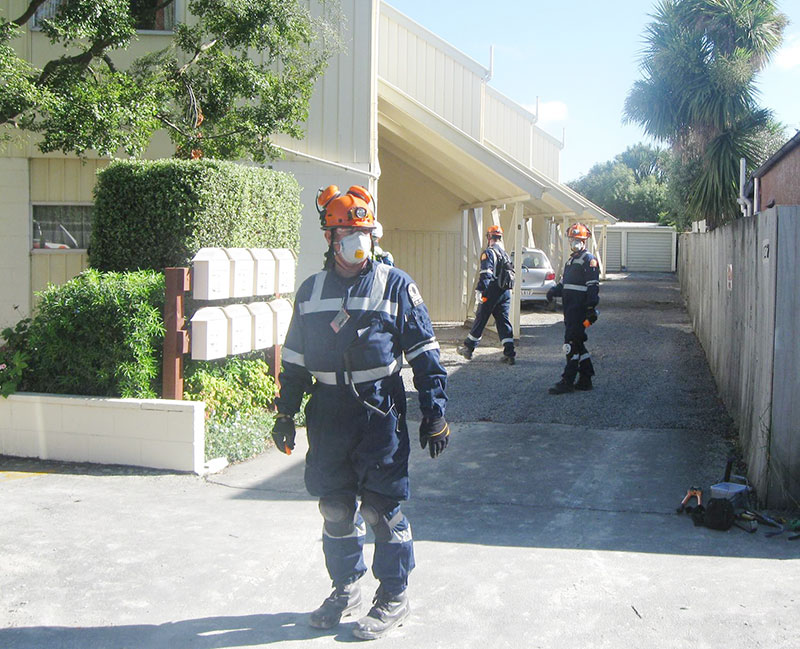 Urban Search and Rescue (USAR)
The aim of urban search and rescue is to locate missing persons and to rescue them without causing further harm, or, in the worst case, recover their bodies. They may be trapped due to a building collapse, landslide or earthquake and you need to know how to rescue them while maintaining your own safety and that of your team.
Your learning involves pre-search preparedness, how to gather relevant information, maintain search safety, secure and preserve a scene, and recording and reporting details of that scene. An important part of search and rescue is how to prepare yourself, given the possibility you may be out searching for several hours in challenging terrain and weather.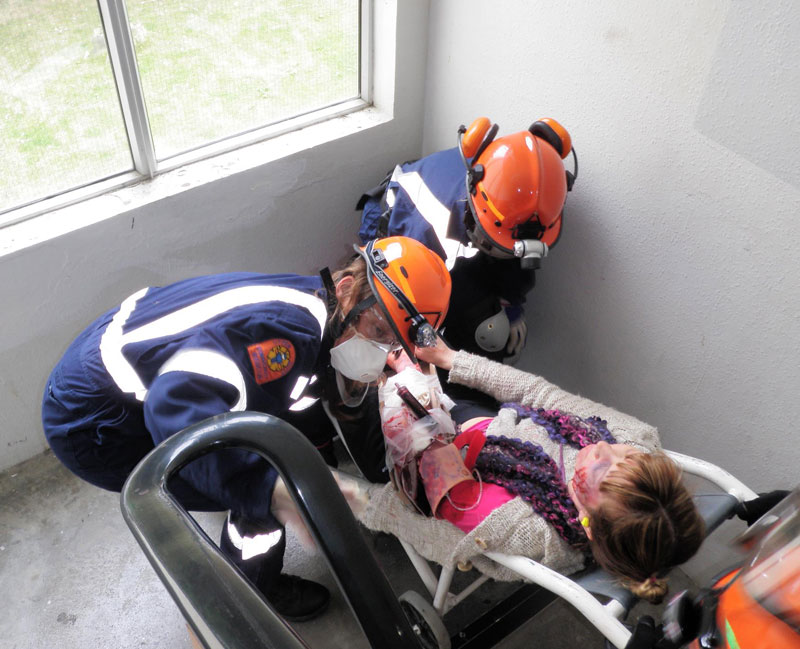 Pre Hospital Emergency Care (PHEC)
UHCR has a vast array of medical equipment at its disposal. Building on from the foundations learnt in basic and comprehensive first aid courses, selected team members are given training that allows the use and administration of oxygen and Automated External Defibrillators (AEDs), and advanced patient care and monitoring.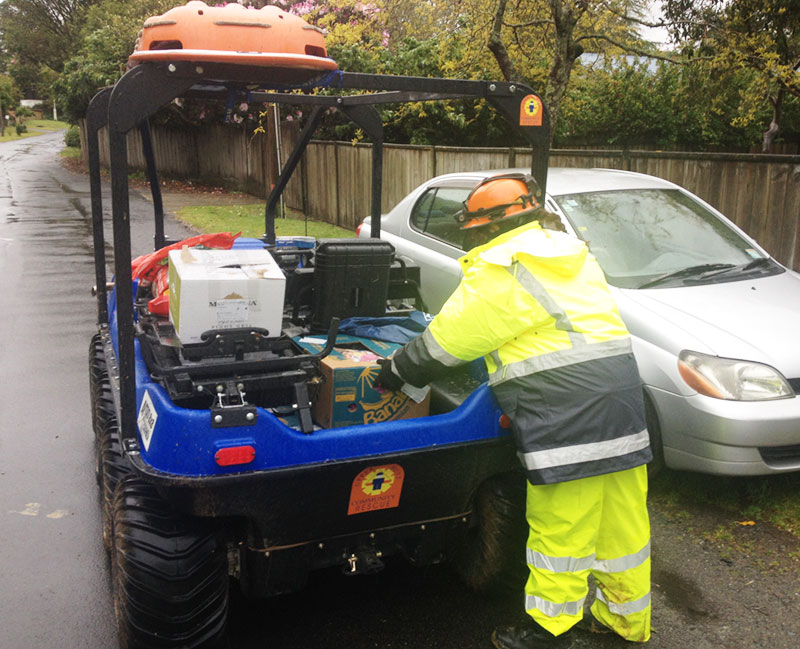 Storm response
Storm response training covers many aspects of securing homes, from placement of tarpaulins to roves, sandbagging or boarding up windows, and the use of chainsaws for removal of storm-damaged trees. You learn how to task jobs, identify hazards and carry out an accurate risk assessment, and, if required, assist with evacuations.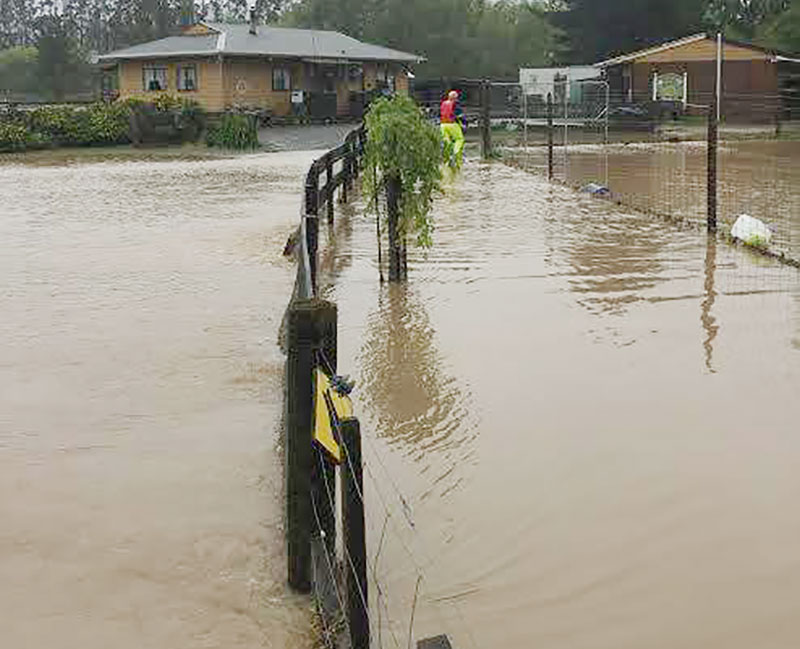 Flood response
Water damage from flooding and excessive rainfall is costly and dangerous. Flood response training encompasses many facets related to the use of flood protection barriers, ranging from sand bagging through to specific flood protection equipment. Team members also learn the use of pumping equipment, hoses and associated equipment. A crucial element is the safety of self and others when working in the floodwater environment.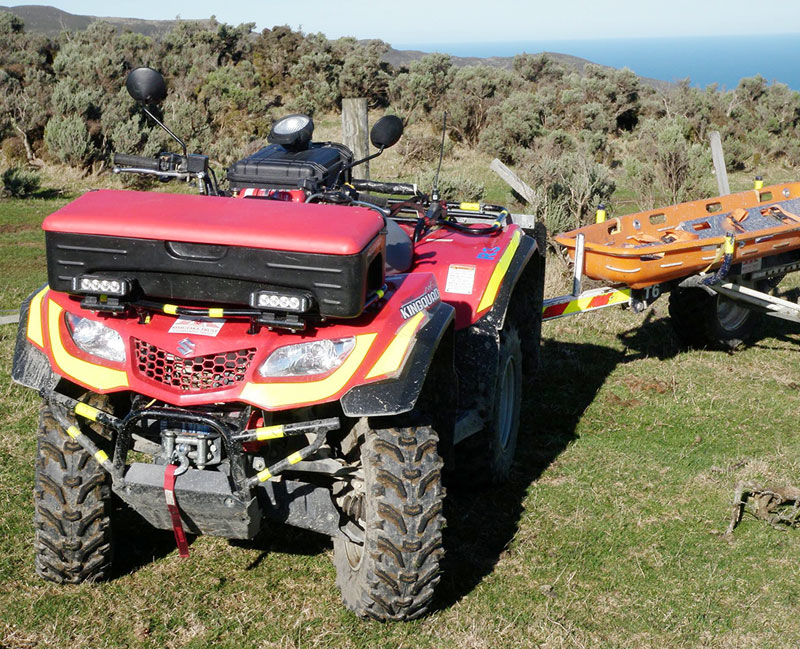 Farm skills
In conjunction with storm response training, team members learn the skills of safe chainsaw operation and maintenance. Farm skills also incorporates the use of All Terrain Vehicles (quad bikes) and Light Utility Vehicles (LUVs), including towing trailers.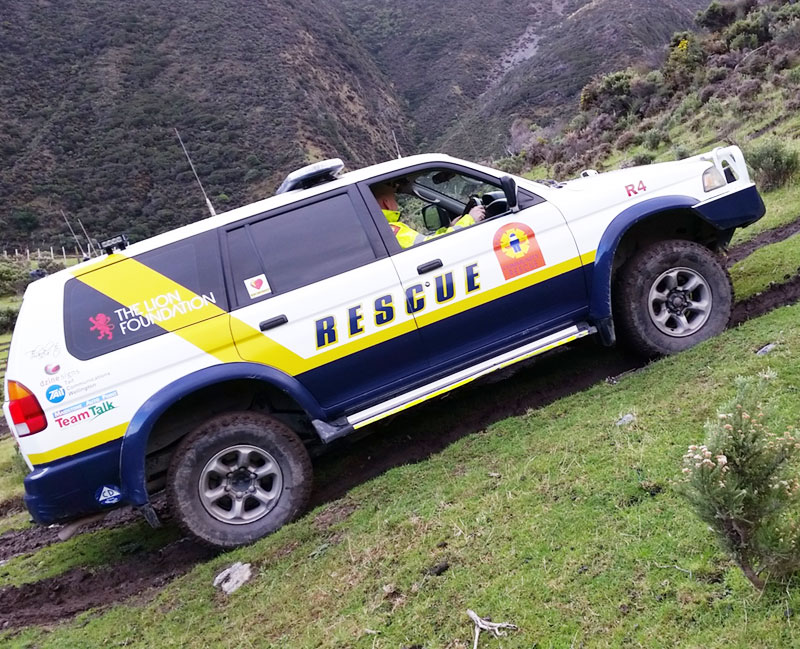 Four-wheel driving
Four-wheel drive training gives you the knowledge and skills to undertake 4WD operations, including operating a 4WD vehicle ascending and descending steep slopes, stall recovery, operating a vehicle in rugged terrain, negotiating water crossings and recovering a bogged vehicle.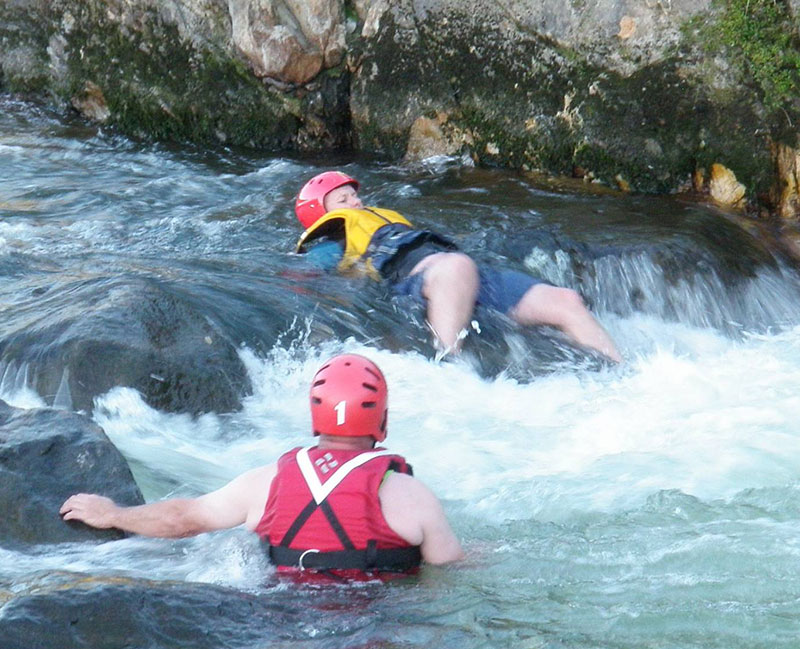 Swift water rescue
Swift water rescue is the rescue of persons from fast moving water in areas such as storm water drains, canals, rivers, creeks or flooded fords. It involves many rescue techniques and includes the use of rope throw lines, knowledge in hydrology and river classifications, size-up, site control and scene management.
Practical skills include self-rescue, swift water swimming and the fundamentals of shore, boat and in-water rescues. Additionally, you are introduced to the basics of boat handling and the fundamentals of rope rescue, including mechanical advantage and anchor systems.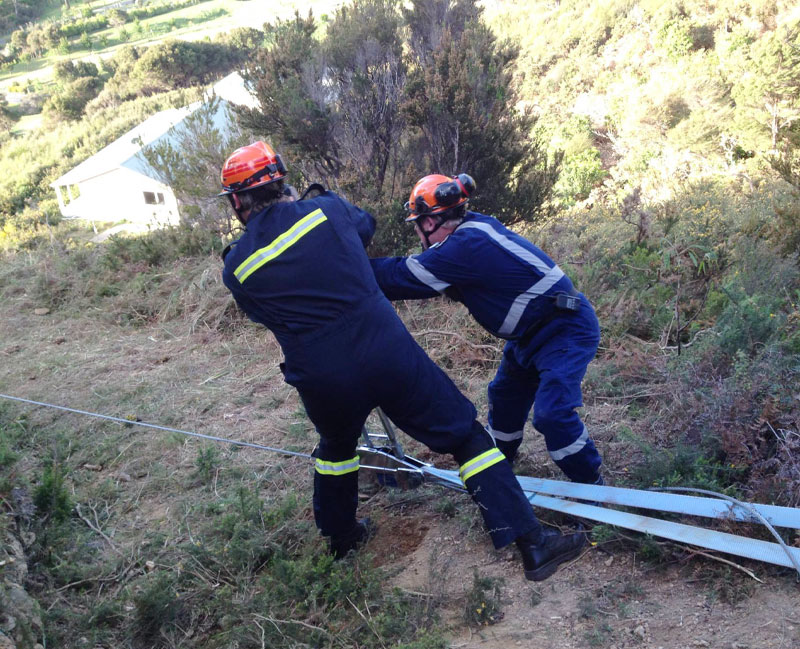 Rope rescue
Rope rescue training includes emergency response and height safety legislation, rescue incident planning, knots, anchoring, equipment, rope physics, abseiling, ascending, belaying, self rescue, edge-line use, and the use of all these skills in scenario-based situations.
Interested in becoming a volunteer? We'd love to hear from you